Lab Tests Help to Monitor Effectiveness of Long-term Soliris Use in Patients, Case Study Reports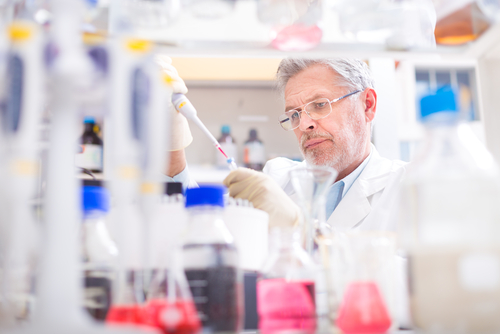 Laboratory tests to evaluate the long-term treatment effects of Soliris (eculizumab) on complement inhibition — stopping an overly aggressive immune response — in patients with atypical hemolytic uremic syndrome (aHUS) are useful, a case report shows.
The case report study, "Clinical and Complement Long-Term Follow-Up of a Pediatric Patient with C3 Mutation-Related Atypical Hemolytic Uremic Syndrome," was published in Case Reports in Nephrology.
aHUS is caused by the progressive destruction of red blood cells due to the dysregulation of the complement system — a set of more than 20 blood proteins that form part of the body's immune defenses. Damaged red blood cells can aggregate and form clots that clog the kidneys' filtering system, potentially leading to kidney failure.
Previous studies estimate that 60–70% of all aHUS patients carry mutations in genes encoding for complement regulator proteins, such as factor H, factor I, factor B, C3, and membrane cofactor protein (MCP/CD46).
Soliris, a complement inhibitor developed and marketed by Alexion, is a recommended medication to treat aHUS patients, including children. Soliris works by blocking signals from the immune system's complement pathway, preventing their over-activation and red blood cell damage.  (It was FDA approved for AHUS patients in 2011, and for those with a serious blood disorder known as paroxysmal nocturnal hemoglobinuria in 2007. Soliris' use in treating aHUS dates to 2009, the study noted.)
However, "so far, the optimal dose of eculizumab and monitoring is not well defined and the treatment protocol dose is strictly categorized to weight and dose intervals," the researchers wrote.
In this report, scientists in Norway described the clinical case of a child with aHUS and the effects of long-term treatment with Soliris at a constant dose on complement regulators.
The 9-month-old girl arrived at an Oslo hospital extremely pale and lethargic. Laboratory tests showed she had blood in her urine (hematuria), anemia, and abnormal blood cells' counts. After suspecting aHUS could be the culprit, physicians examined complement regulator levels and found that C3 was abnormally high, confirming their suspicions.
Her diagnosis was later confirmed by genetic sequencing, which revealed a gain-of-function C3 mutation in exon 14 (R592W) that had been previously linked to aHUS. (An exon is the coding sequence of a gene that provides instructions to make proteins.)
Once the aHUS diagnosis was confirmed, the girl started treatment with Soliris at a constant dose of 300 mg every two weeks.
Subsequent lab work showed her complement system remained fully inhibited, preventing the immune system from becoming over-active. Clinicians then adjusted the medication by raising the treatment interval from two to three weeks without changing the dose. Under this new regimen, her complement system remained completely inhibited.
In follow-up examinations over six years, physicians collected blood samples before, after, and in-between Soliris treatment to measure total complement activity at different time-points compared to a group of 20 healthy controls.
The girl's results showed the complement system remained inactive at all three time-points. In addition, no free C5 complement was detected in circulation, suggesting that Soliris successfully bound to all C5 molecules in the blood, preventing their harmful activity.
She has now remained in Soliris for six years without complement system reactivity and no further complications.
"In conclusion, we document the importance of investigating blockade of the complement system during follow-up of eculizumab treatment," the investigators wrote.
"Complement assays have been shown to be increasingly important for the investigation of the pathophysiology [disease features] of aHUS. We emphasize the importance of using a standardized assay to detect the effect of eculizumab on complement inhibition, and propose these assays to be used for individualized treatment of these patients," they added.