COVID-19 Identified as Trigger for aHUS in 2 Adults, Case Study Shows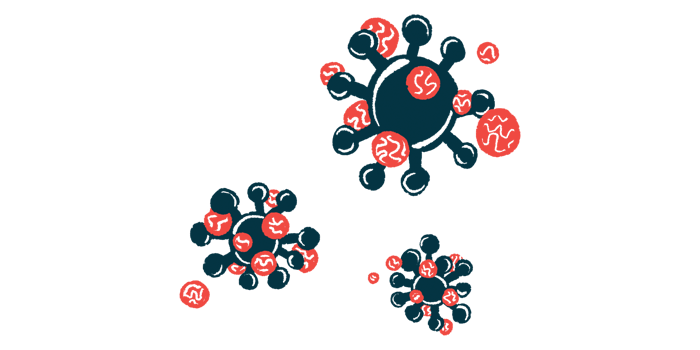 COVID-19 was identified as the trigger for atypical hemolytic uremic syndrome (aHUS) in two adults, but the patients — one man and one woman — responded well to treatment with Soliris (eculizumab), according to a recent study.
The study, "Case series: coronavirus disease 2019 infection as a precipitant of atypical hemolytic uremic syndrome: two case reports," was published in the Journal of Medical Case Reports.
aHUS belongs to a larger group of disorders, called thrombotic microangiopathies (TMAs), which are characterized by the formation of blood clots in small blood vessels, leading to organ damage.
The disease is characterized by the excessive activation of the complement system — a set of more than 30 blood proteins that form part of the body's immune defenses. Most aHUS patients carry mutations in complement system genes, but the condition may be triggered by uncontrolled complement activation in response to infections, or other trigger events.
SARS-CoV-2, the virus that causes COVID-19, has been reported to have the ability to trigger activation of the alternative complement pathway.
Now, in agreement with recent reports, researchers at Thomas Jefferson University, in Philadelphia, described two cases involving patients who developed aHUS after being infected with SARS-CoV-2. The patients were a 25-year-old Hispanic man and a 31-year-old Caucasian woman.
The man was first treated in January 2020 for fever, a general feeling of weakness (malaise), and nausea, but without symptoms affecting the upper respiratory tract, such as cough, shortness of breath, or the need for oxygen support. He tested positive for COVID-19.
He had a history of TMA, along with acute kidney damage, which was believed to be triggered by an infection with the influenza virus, commonly known as the flu virus.
Corticosteroids were given and the patient underwent seven sessions of plasma exchange therapy, but without any significant improvements. As the name implies, plasma exchange therapy involves replacing a person's plasma — the non-cellular parts of blood.
Clinicians ruled out thrombotic thrombocytopenic purpura (TTP), another TMA, by examining ADAMTS13 activity levels, an enzyme involved in blood clotting and whose lack causes TTP. In this case, its levels were normal.
The man was diagnosed with aHUS due to an influenza virus infection. Once he completed plasma exchange therapy sessions, his blood platelet counts increased and his kidney function stabilized. He was discharged from the hospital after eight days.
But five months later, his blood platelet counts dropped and he underwent additional plasma exchange therapy. Sessions were stopped after five days, once ADAMTS13 activity levels were normal (97%).
However, his platelet counts did not increase and his kidney function continued to deteriorate, as shown by increased levels of blood creatinine — peak of 7.38 mg/dL (prior to hospitalization, his creatinine levels ranged from 2.2–2.4 mg/dL).
Due to the suspicion of aHUS, he started treatment with Soliris, at a dose of 900 mg per day, on day five. With Soliris, his platelet counts improved, as well as his kidney function. No kidney replacement therapy was required. Marketed by Alexion Pharmaceuticals, Soliris is an approved treatment for aHUS that works by preventing the overactivation of the complement system.
On day 12, he received another dose of Soliris and was discharged. He continued to receive Soliris and within two weeks of discharge, his kidney function and platelets counts were normalized.
His blood and kidney parameters were still normal in a six-month follow-up. At the time of manuscript publication, the patient was transitioning to maintenance therapy with Ultomiris (ravulizumab), another approved therapy for aHUS marketed by Alexion. He received appropriate vaccinations and preventive antibiotic treatment.
In the second case, the woman was treated in the emergency room after 10 days of generalized fatigue, headache, chills, nausea, and diarrhea (without blood). She also had a low urine volume of dark color. She didn't report any fever, cough, or shortness of breath.
This patient was not taking any medications at the time, but reported having two uncles with HUS. Blood analysis at her hospital admission showed several abnormalities, including declining platelet counts and hemoglobin levels, and markedly high d-dimer levels, a sign of blood clotting.
She underwent plasma exchange and received corticosteroids, but failed to respond appropriately. On day three following admission, her ADAMTS13 activity levels were high and both treatments were discontinued. A stool analysis came back negative for infection by Shiga toxin-producing Escherichia coli, a bacterium that can cause diarrhea and is the most common cause of typical HUS.
Given her family history and progressive acute kidney injury, she started hemodialysis after five days of hospitalization, and Soliris on day six (900 mg weekly).
She gradually responded to Soliris, and after 11 days stopped dialysis. Her platelet counts also increased. She was positive for COVID-19, despite a lack of respiratory symptoms. Overall, her clinical scenario "suggested aHUS triggered by COVID-19 infection," the researchers wrote.
The woman remained on Soliris after being discharged from the hospital, and at a three-month follow-up, her blood parameters had normalized. She remains dialysis-free and Soliris is being kept as a maintenance therapy, given every two weeks. She too received appropriate vaccinations and preventive antibiotic treatment.
By August 2021, her creatinine and platelet levels were within normal ranges.
According to the researchers, these case reports highlight that "timely diagnosis and initiation of treatment with [Soliris] is of utmost importance and can help reduce the need for dialysis, permanent renal injury, and even death" in aHUS.
"With the ongoing pandemic, COVID-19-triggered aHUS should be kept in differential and early institution of eculizumab therapy should be considered to improve patient outcomes," the investigators wrote.