CHMP Favors Ultomiris to Treat Children and Adults with aHUS in EU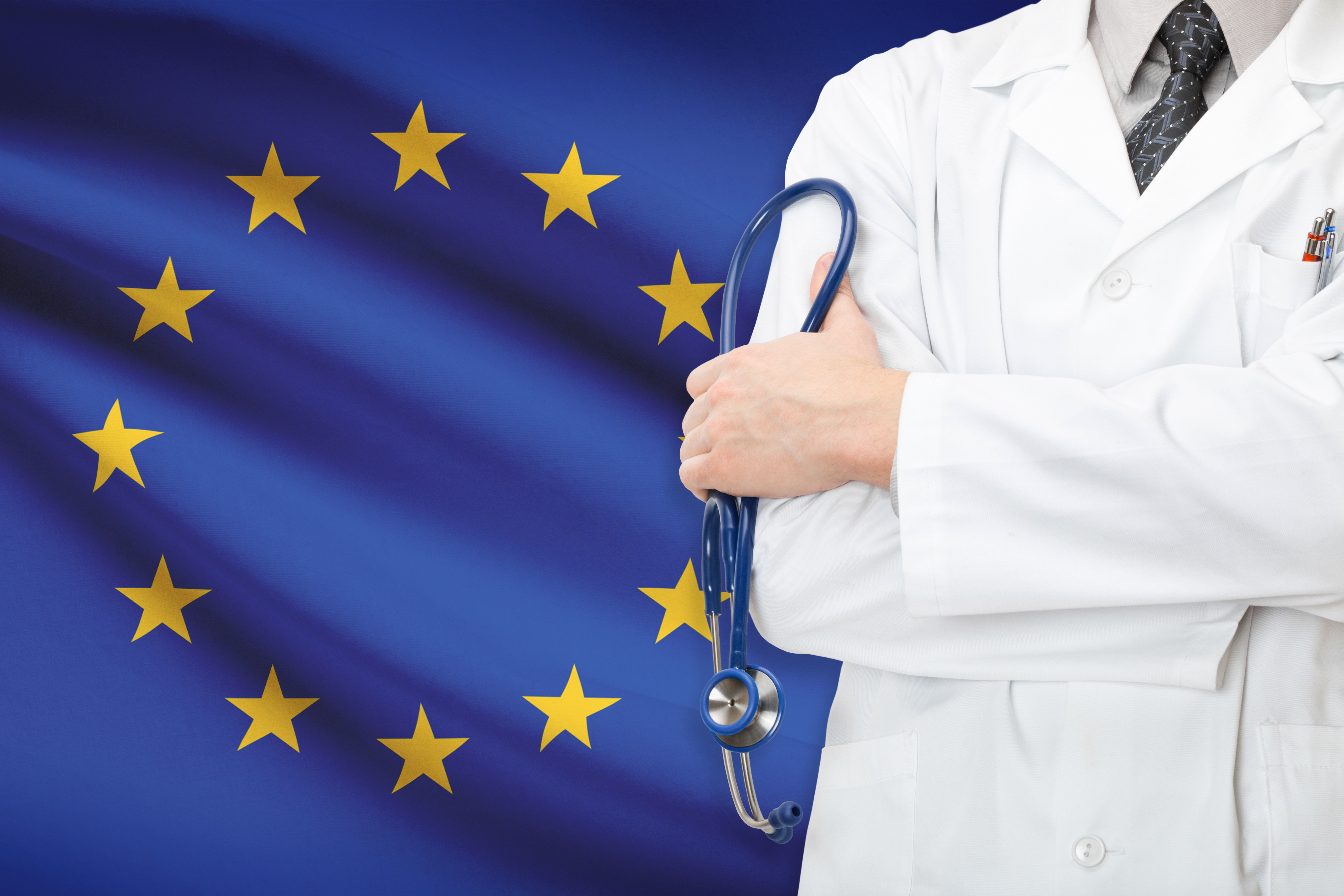 The Committee for Medicinal Products for Human Use (CHMP), a branch of the European Medicines Agency (EMA), is recommending that Alexion Pharmaceuticals' Ultomiris (ravulizumab-cwvz) be approved to treat children and adults with atypical hemolytic uremic syndrome (aHUS).
A final decision from the European Commission is expected in the summer.
The immune system uses the complement pathway to mark pathogens for targeted destruction by immune cells. aHUS is caused by an uncontrolled activation of the alternative complement pathway, due to mutations in certain genes.
As part of this pathway's activation, a protein called C5 is cut into two pieces (C5a and C5b), which promote inflammation and clotting.
Ultomiris was designed to block the cleavage of C5. This mechanism of action is similar to that of Soliris (eculizumab, also by Alexion), but the dosing schedule for Ultomiris is less frequent.
"If approved in Europe, Ultomiris will be the first and only long-acting C5 inhibitor for the treatment of people with aHUS," John Orloff, MD, Alexion's executive vice president and head of research and development, said in a press release.
If approved, Ultomiris would be available to European patients who weigh at least 10 kg (about 22 lbs) and who have either never taken a complement inhibitor before, or have been on Soliris for at least three months with evidence of a response.
"Today's positive opinion marks an important step in our efforts to bring Ultomiris to the aHUS patient community, where we believe it has the potential to become the new standard of care for this devastating disease," Orloff said.
The CHMP opinion is based on data from two ongoing clinical trials that Alexion sponsored: aHUS-311 (NCT02949128) and aHUS-312 (NCT03131219). The first trial evaluated 56 adult patients, and the second 18 children.
Both trials were open-label, meaning all participants received the active treatment and there was no placebo group. In both studies, the primary efficacy assessment was the percentage of patients achieving a complete thrombotic microangiopathy (TMA) response. (TMA refers to small blood clots that can cause damage to the kidneys.)
A complete TMA response was defined as a normalization of platelet counts and blood levels of lactate dehydrogenase (LDH), as well as a reduction of at least 25% in blood creatinine levels. High LDH levels are indicative of red blood cell death, and high creatinine levels indicate poorer kidney function.
After 52 weeks (about a year) of treatment with Ultomiris in aHUS-311 and aHUS-312, 61% of adults and 94% of children had a complete TMA response.
Looking at each component of a complete response at 52 weeks of treatment: platelet normalization was achieved in 86% of adults and 94% of children, LDH normalization in 84% of adults and 94% of children, and lower creatinine levels were recorded in 63% of adults and 94% of children.
A second group of 10 children, all previously treated with Soliris, were included in aHUS-312. Data from this group demonstrated that switching to Ultomiris maintained disease control without any apparent change in safety.
The most common side effects of Ultomiris in both studies included upper respiratory tract infections, diarrhea, nausea, vomiting, headache, high blood pressure and fever.
Ultomiris is approved to treat aHUS in the United States, and is under regulatory review in Japan. It is also approved for the treatment of paroxysmal nocturnal hemoglobinuria in the European Union, U.S., and Japan.