Ultomiris as Shorter Infusion Approved in Europe to Treat aHUS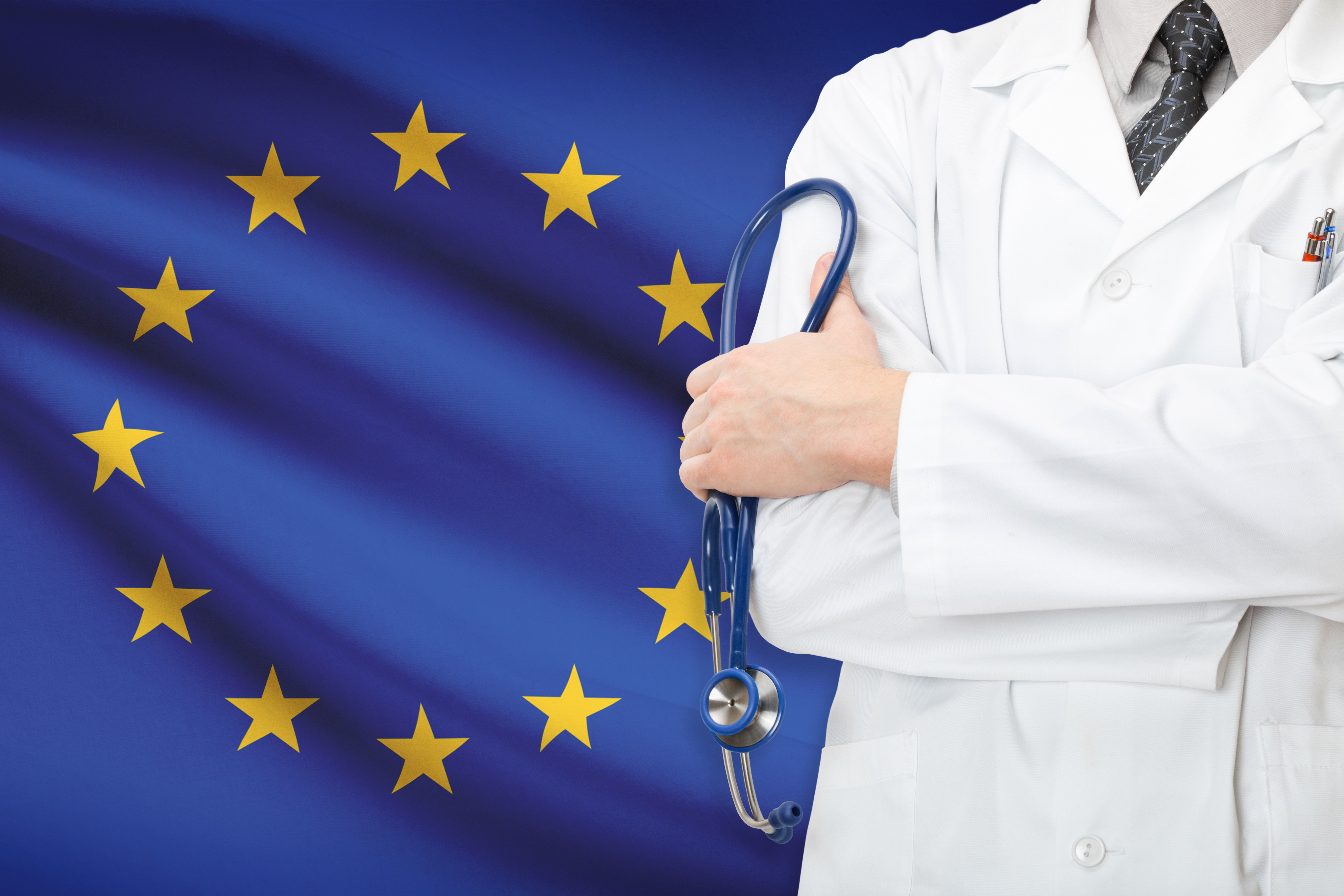 The European Commission has approved a new intravenous formulation of Ultomiris (ravulizumab) to treat for adults and children with atypical hemolytic uremic syndrome (aHUS) that allows the medication to be given in a shorter period of time.
This formulation was also approved for paroxysmal nocturnal hemoglobinuria (PNH), another rare blood disorder that Ultomiris is also approved to treat in Europe.
"The European Commission's approval of Ultomiris in this new formulation will provide a meaningful benefit to patients' quality of life," John Orloff, MD, executive vice president and head of Research and Development at Alexion Pharmaceuticals, the therapy's developer, said in a press release.
"This new formulation demonstrates Alexion's continued commitment to innovating for patients and their families. In addition, it lessens the overall burden on healthcare systems and practitioners with reduced infusion times, and on patients, who will only spend six hours or less a year receiving their treatment," Orloff said.
This decision follows a positive recommendation by the Committee for Medicinal Products for Human Use, an arm of the European Medicines Agency. It comes only a little more than a month after the U.S. Food and Drug Administration (FDA) also approved this formulation for the two disorders. A similar application is under review in Japan.
Compared with its previously approved 10 mg/mL formulation, Ultomiris' new 100 mg/mL formulation can shorten the therapy's annual infusion time by 60%. This means that most patients using the 100 mg/mL formulation will spend, on average, six hours or less each year receiving their treatment.
"Ultomiris has already provided patients with greater flexibility and this new formulation is another step forward in reducing the overall treatment burden," said Alexander Röth, MD, professor at the University Hospital Essen, in Germany.
"With this new formulation, patients will experience comparable safety and efficacy to the original formulation while spending significantly less time per year receiving treatment, which has the potential to make a meaningful difference in their lives," Röth added.
Ultomiris is a long-acting inhibitor of the C5 protein, a protein of the complement system, which is part of the body's immune system. By lowering the activity of C5, Ultomiris is expected to dampen this system's overactivation, which is thought to be the underlying cause of both aHUS and PNH.
Approved to treat adults and children with aHUS in the U.S., Europe, and Japan, Ultomiris is currently the only long-acting C5 inhibitor. After a loading dose, it can be given every eight weeks to treat adults, and every four weeks to children weighing less than 20 kg (about 44 lbs).
The European Commission's decision was based on pharmacological and clinical data showing that the safety and pharmacokinetic properties of Ultomiris (how it moves into, through, and out of the body) were identical in both formulations.
Data also showed that both formulations are equally effective at maintaining the levels of lactate dehydrogenase (LDH), a marker of red blood cells' destruction, within a normal range.
Compared with the original 10 mg/mL formulation, which takes between one and three hours (77 to 194 minutes) to infuse depending on a patient's body weight, the 100 mg/mL infusion can be given in less than one hour (25 to 75 minutes).
Alexion is also planning to ask European and U.S. regulators next year to approve a combination of an under-the-skin (subcutaneous) Ultomiris formulation and an injection device allowing those with aHUS and PNH to self-administer the therapy at home.
For the time being, these regulatory submissions are pending on the completion of an ongoing Phase 3 trial assessing the safety, effectiveness, and pharmacological properties of the subcutaneous formulation, compared with its original intravenous formulation, in 136 adults with PNH.
Trial data to date showed the Ultomiris subcutaneous formulation to be as safe and effective at preventing the overactivation of the complement system in these patients as its original intravenous formulation.
These approval requests are also awaiting one-year patient safety data to become available. These data will be provided by the trial's long-term extension study, in which all participants will receive subcutaneous injections of Ultomiris every week, for an additional 182 weeks (about three and a half years).