Higher-dose Ultomiris, Likely to Shorten Infusion Times, Favored for EU Approval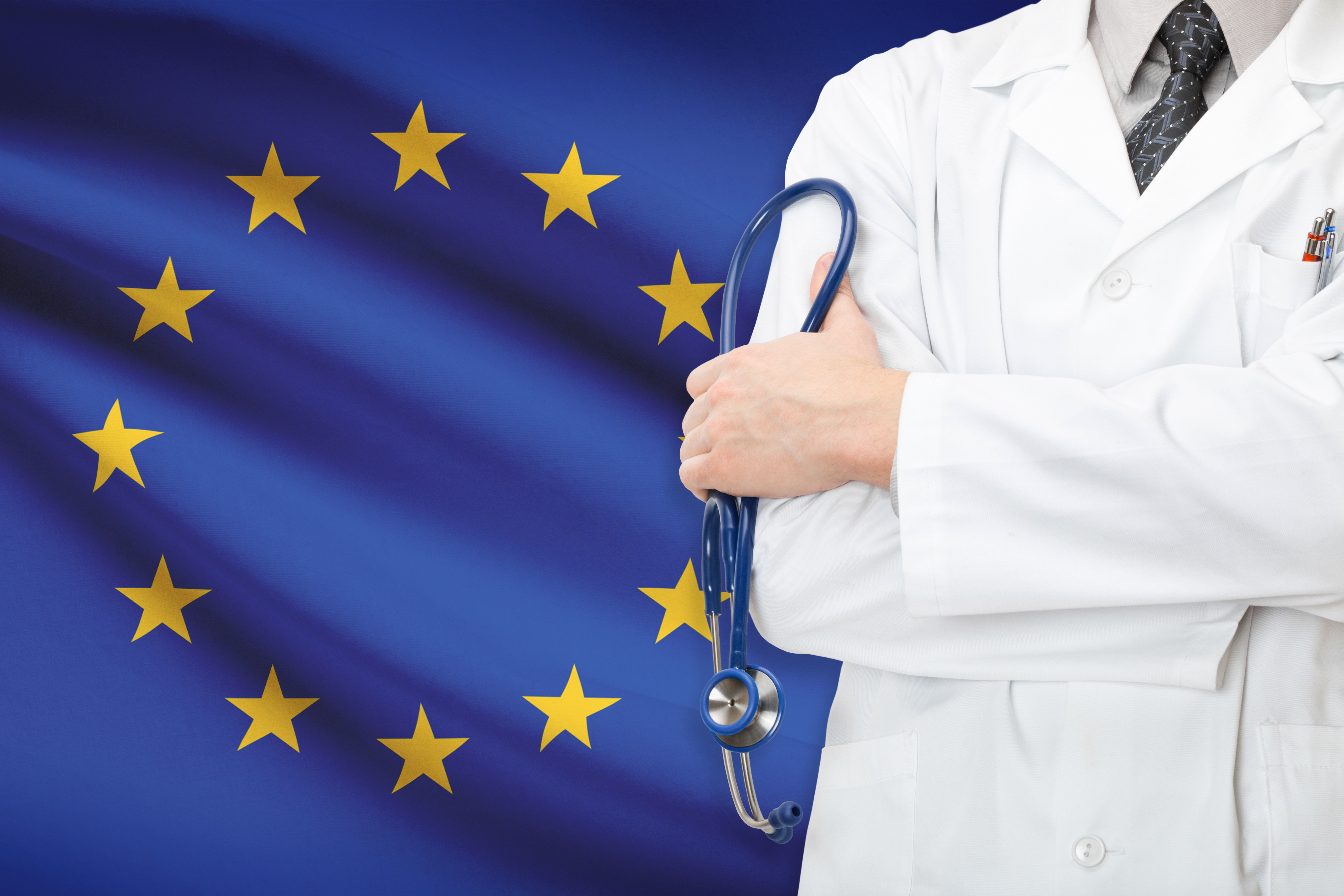 The Committee for Medicinal Products for Human Use (CHMP) has recommended that a new 100 mg/mL advanced formulation of Ultomiris (ravulizumab) be approved in the European Union to treat atypical hemolytic uremic syndrome (aHUS) and paroxysmal nocturnal hemoglobinuria (PNH).
Following this opinion from the CHMP, an arm of the European Medicines Agency (EMA), the European Commission (EC) will make a final decision concerning the approval, which is expected around November.
Ultomiris is a humanized monoclonal antibody developed by Alexion Pharmaceuticals that works by preventing activation of the alternative complement pathway, a set of immune proteins that are overactive in people with aHUS and PNH. Specifically, Ultomiris blocks the cleavage of the complement protein C5, thought to be a critical component of disease-related activation.
Ultomiris is approved in the EU and U.S. for the treatment of both aHUS and PNH, but the current approval covers a lower-dose, 10 mg/mL intravenous formulation (delivered into the bloodstream).
The new 100 mg/mL formulation is believed to offer comparable efficacy and safety, and is expected to reduce annual infusion times by roughly 60%, according to Alexion.
Depending on body weight — which affects Ultomiris dosing — typical infusion times for the currently approved formulation range from 1.3 to 3.3 hours (77 to 194 minutes). Infusion times for the new formulation are expected to be in the range of 0.4 to 1.3 hours (25 to 75 minutes).
"The advanced formulation of Ultomiris marks continued progress in Alexion's ongoing efforts to innovate for patients, and we expect it will represent yet another step in refining the treatment schedule for patients," John Orloff, MD, executive vice president and head of research and development at Alexion, said in a press release. "Importantly, it would mean that most patients would spend only six hours or less a year receiving treatment, allowing them to focus on other aspects of their lives."
Alexander Röth, MD, a professor at University Hospital Essen in Germany, added: "Ultomiris is anticipated to be the new standard of care for people with PNH and aHUS and the advanced formulation would reduce the time they spend receiving their infusion. Lessening the overall burden on healthcare systems, especially at a time when many are already under strain due to the pandemic, is an important advance."
The CHMP opinion is supported by a comprehensive chemistry, manufacturing and control (CMC) submission, as well as clinical data that showed the two formulations of Ultomiris are comparable in terms of their safety profile, how they are processed by the body, and how they affect the immune system.
In addition to this new infusion formulation, Alexion is also developing an Ultomiris formulation that is administered by subcutaneous (under-the-skin) injection, which could allow for at-home treatment.
This formulation is currently being evaluated in a Phase 3 clinical trial, which has already met its primary goal of non-inferiority. If study results are positive, Alexion expects to submit the subcutaneous formulation for regulatory consideration in the EU and U.S. in the second half of 2021.