Kidney transplant with incompatible blood type effective for aHUS patient
Case supports blood-type-incompatible kidney transplant for some patients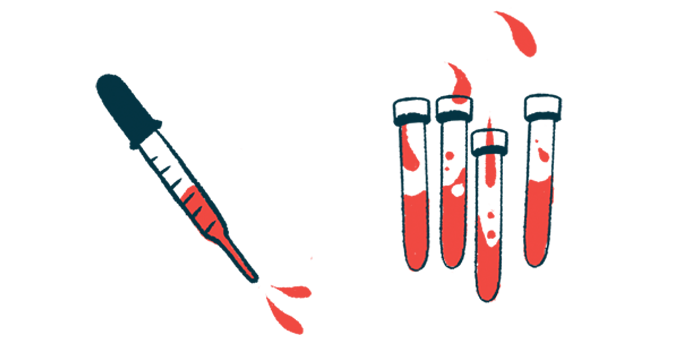 A young adult with atypical hemolytic uremic syndrome (aHUS) in India successfully received a transplanted kidney from a donor with an incompatible blood type, a recent case study says.
The report — the first to document such a case in someone diagnosed with aHUS — demonstrates that blood-type-incompatible kidney transplant can be performed and supported for aHUS patients undergoing the procedure, according to researchers.
The study, "ABO Incompatible Kidney Transplant in a Patient With Atypical Hemolytic Uremic Syndrome: Case Report," was published in the journal Transplantation Proceedings.
Kidney damage is a hallmark aHUS symptom
Kidney damage is one of the hallmark symptoms of aHUS. When kidney problems become severe, a kidney transplant may be warranted.
Typically, when a person is set to undergo a kidney transplant, it's best to find a kidney from someone who has the same blood type. When the donor and the recipient have different blood types, this increases the risk that the recipient's immune system might reject the donated organ.
However, it's often not possible to find a suitable donor who has the same blood type. As scientific understanding of organ transplant and rejection has advanced, it has become increasingly common for doctors to perform kidney transplants using blood-type-incompatible donors, but this has never been reported for someone with aHUS.
Here, researchers described the case of a 27-year-old patient with aHUS and severe kidney disease who successfully received a kidney from a donor with a different blood type.
The patient had been on dialysis for four years before undergoing a kidney transplant. Dialysis is a medical procedure that's used to filter waste products and excess fluid from the blood when the kidneys can no longer perform their normal function.
The donated kidney came from the patient's mother, whose blood type was B-positive. The patient's blood type was A-positive. These two blood types are typically incompatible.
Patient on powerful immunosuppressants to reduce risk of organ rejection
To reduce the risk of organ rejection, in the weeks before the transplant, the patient was started on a cocktail of powerful immune-suppressing therapies that included plasma exchange, rituximab, mycophenolate mofetil, and tacrolimus. These treatments were then continued after the transplant.
The organ transplant procedure itself was uneventful. The patient developed pneumonia while in the hospital, but this was resolved with broad-spectrum antibiotics.
In the month or so that followed the transplant, the patient experienced some weight gain and tremors, accompanied by an increase in the levels of the kidney damage marker creatinine.
Further testing showed the patient had a genetic mutation that affected how one of the immunosuppressants, tacrolimus, is processed in the body. Once this was discovered, the dose of tacrolimus was adjusted.
Following this adjustment, creatinine levels stabilized, and as of the most recent follow-up four months after the transplant, the donated organ seems to be working well.